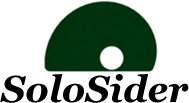 SoloSider Siding Tools For 5/16 Fiber Cement Siding And 3/8 LP Smartside, Fully Adjustable Siding Gauges
SoloSider Siding Tools For 7/16 LP Fully Adjustable Siding Gauges
The purchase price for a pair of SoloSiders is$53.00 Domestic Shipping is free.
Shipping to Canada is considered international
You can pay by credit card using the PayPal link on this page. You will be taken to a secure page on PayPal to do this. You do not need a PayPal account and do not need to apply for one. Just check in as a guest and pay with a credit or debit card.

Use the Amazon link to purchase on Amazon. .
Use the EBAY link to purchase on EBAY
If you wish to pay by check or money order, please use the mailing address below.
Send payment to:
SoloSider LLC
94295 Mill Stream Rd.
Gold Beach Oregon 97444

For customer service, or to order by phone please call 541-247-8306
Please make sure to include your shipping address and allow 3 days for delivery.
There is a unconditional repair or replacement guaranty.
We ship USPS priority mail unless another service is requested.
We never sell or share customer information.